Books always make for the perfect gift at Christmas. Whether you're looking to buy for a loved one or an acquaintance, there's bound to be an ideal book out there for them! A thoughtful book choice is a really simple way of giving a personal and meaningful present.
Here at Pamper Hamper Gifts, we have a wide range of books from an array of genres to choose from. These unique and beautifully luxurious hampers (as shown below) all feature quality books, to make perfect bespoke gifts.
Here are a few categories of books we have available...
Fashion
We have beautiful hampers featuring various titles written by Megan Hess; 'Little Book of Prada,' 'Frocks' etc. If you know a fashion lover, then the 'Pretty in Paris with Megan Hess' hamper would make the ideal gift.
The book 'Paris' is an illustrated guide to one of the world's most-loved fashion cities. Megan Hess takes you on a stylish adventure through the French capital and reveals where fashion icons such as Coco Chanel, Karl Lagerfeld, Christian Dior and Louis-François Cartier worked and played. This book is a must-have insider's guide to Paris for any fashionista.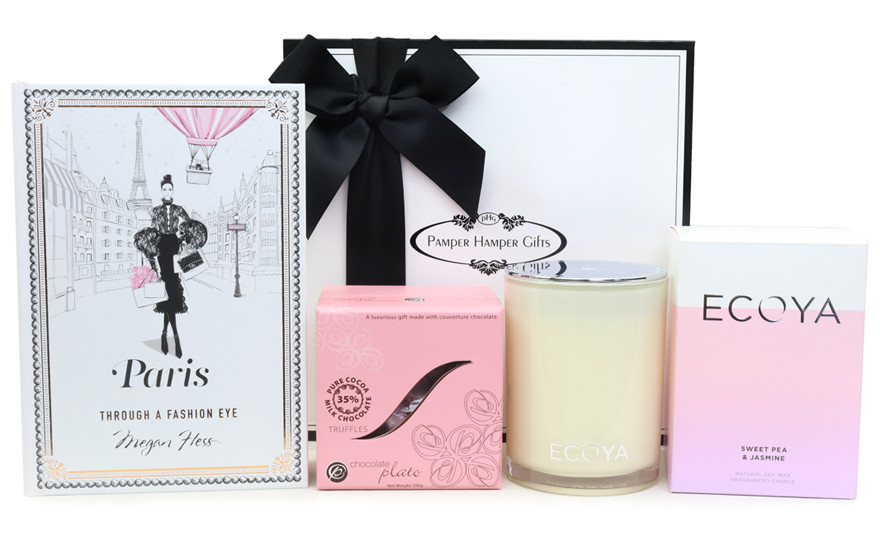 Coffee Table Stunners

If you're looking for a book to add to a loved one's collection, then we have the perfect titles for you! Including 'Flavors of Urban Sydney,' 'Tom Ford' and Karen McCartney's 'Iconic Australian Houses.'
We can't recommend the Flavours of Urban Sydney Luxury Hamper enough. This gorgeously presented gift hamper is the perfect Christmas present. We're sure you'll never be forgotten by the receiver as it's bound to leave a smile on their face.
So here's a little bit about the book...
Flavours of Urban Sydney uncovers the urban haunts, nooks and crannies – from the beach shack to cliff top fine dining restaurants. This book combines beautiful photography, the cities history, recipes, restaurants and café's - all in one place. Not only is this book your guide to Sydney's surrounding suburbs but it's your at-home recipe guide to Sydney's dining scene.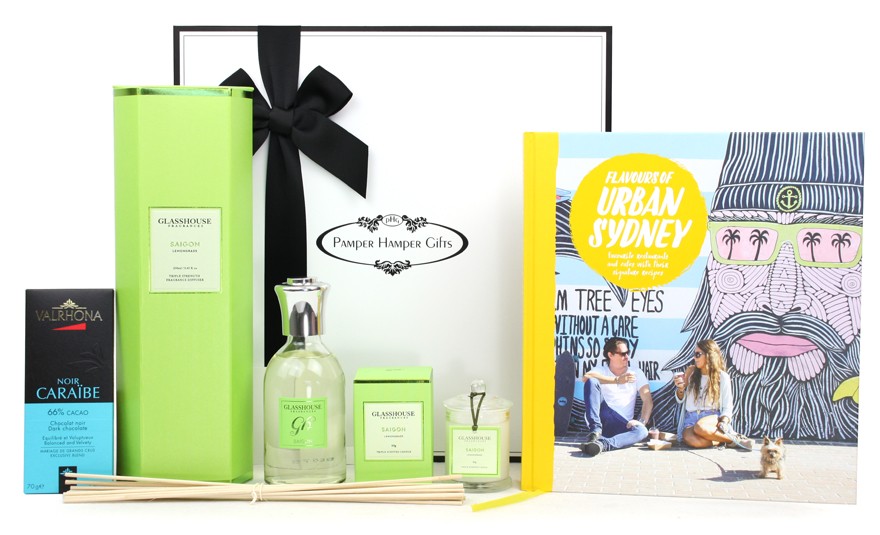 Recipe Books

Maybe you have a close friend who has a passion for cooking? Then a traditional recipe book might be their flavour! We have a fabulous selection of hampers featuring famous culinary legends, including 'Sweet' by Neil Perry, 'The Beauty Chef' by Carla Oates and 'High Tea' which boasts tasty recipes from Nigella.
We love The Beauty Chef Organic Care Package. This pamper hamper is the ideal Christmas gift for a relative who enjoys organic produce.
Here's a little bit more about the book...
Carla Oates, the founder of the natural beauty company, combines the joy of cooking with the science of nutrition. The combination of this promotes radiant skin and good gut health. Here you can find more than 150 delicious and nutritious recipes that are gluten-free and mostly dairy-free to feed both your skin and your gut, alongside practical words of wisdom. With The Beauty Chef, every meal you eat, be it breakfast, dinner or a tempting dessert will leave you feeling and looking better inside and out.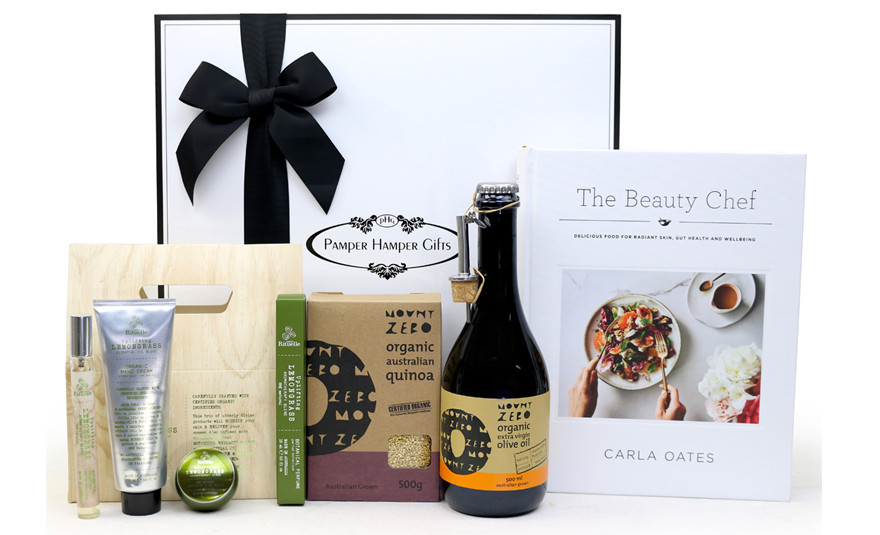 Drinks
Alternatively, you may have a colleague who thinks themselves a bit of a wine connoisseur? If so, we have a collection of titles that will leave you spoilt for choice including Lonely Planet's 'Wine Trails,' 'Food and Beer' by Ross Dobson and 'The Curious Bartender-An Odyssey of Malt, Bourbon & Rye Whiskies' by Tristan Stephenson.
If you're considering this style of hamper, we have to say that our "Wine Trails Gourmet Hamper" is amongst our most classic and popular gifts. So here's a little bit more about this book...
Wine Trails, the first book in Lonely Planet's "Perfect Weekends" series, introduces secret gems in well-known regions such as Napa and Sonoma, Tuscany, Burgundy, and Rioja. Inside includes itineraries recommending the most interesting wineries and the best places to stay and eat in 52 wine regions near major cities. This is the perfect gift for travel enthusiasts who enjoy wine.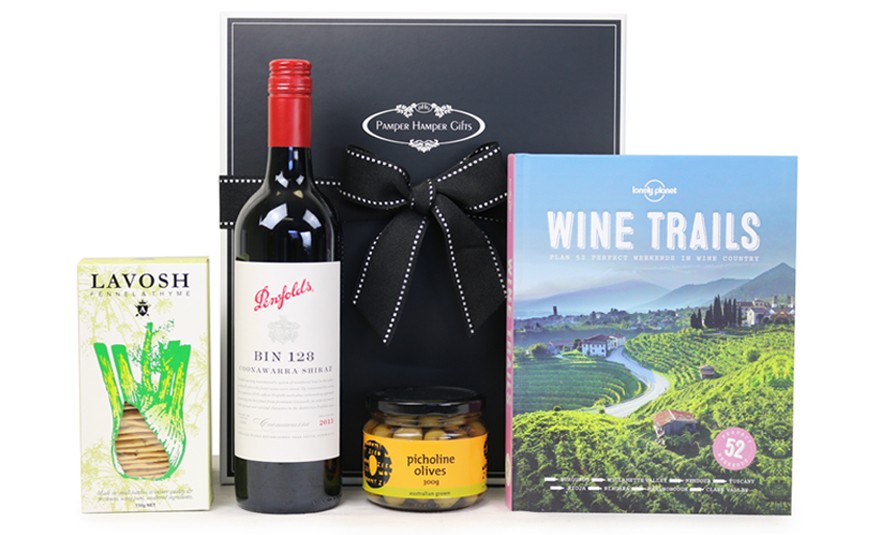 Inspirational
If you're looking for a more personal present to give a loved one, then these titles are an excellent choice. 'Keep Calm and Cuddle Up,' 'Love You Dad' and 'Its The Little Things.'
Keep Calm and Cuddle up is the perfect addition to any of our hampers. They say love is a many-splendored thing. So what could be more splendid than giving this pocket-sized book of love quotes, sayings and appeasements to show how much you genuinely care? Following in the footsteps of its less love-filled yet highly successful Keep Calm Siblings, Keep Calm and Cuddle Up has all the advice you need to understand the complex matters of the heart. With words of wisdom from Jane Austen to Dr Johnson and Dolly Parton, let this guide you along the rocky road of love.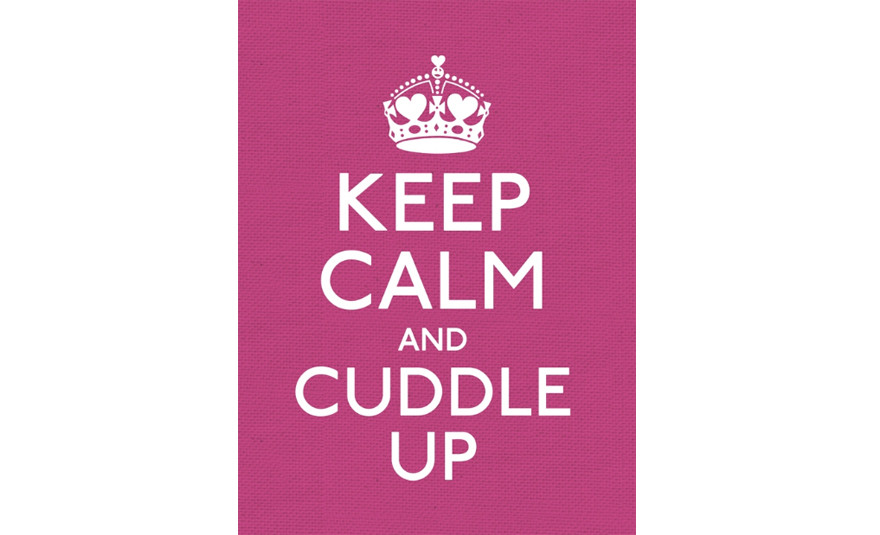 Travel
If you have a friend that's always on the move, exploring one city to the next, then the following titles that feature in our hampers would be ideal; Lonely Planet's 'The Best Things in Life are Free,' and 'Great Escapes' or, the 'Best Places to Be Today.'
Inside this 'The Best Things in Life are Free Travel Hamper' you'll find a little bit of luxury can go a long way. This book is packed full of money-saving tips, tricks, and recommendations for the best-value sights and experiences around the world. From parks, museums and exercise classes that are free, to insider ideas on food and experiences offered at great value, this book features over 60 major cities around the world and promises to help any traveller on a budget make the most of their trip.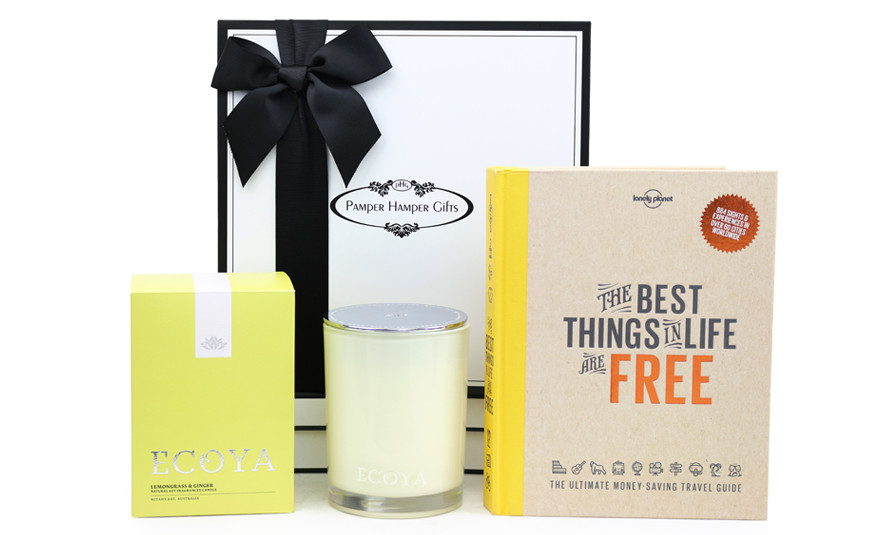 Home and Garden
If you have a mother or a sister who takes pride in their home and garden, then they would love these books. We currently stock hampers that include the following titles 'White Rooms' by Karen McCartney and David Harrison, 'Edible Gardens' and 'Edible Garden Design' by Jamie Durie
This White Luxury Home Hamper includes a comprehensive guide to using white in the home. The book visits individual homes from Sao Paulo to the South of France, all with diverse decorating philosophies but each show, the way in which white acts as the foundation of their style. Additionally, there's a 'working with white' section that offers tips, including the most suitable types of paint to use, and how to deal with large spaces.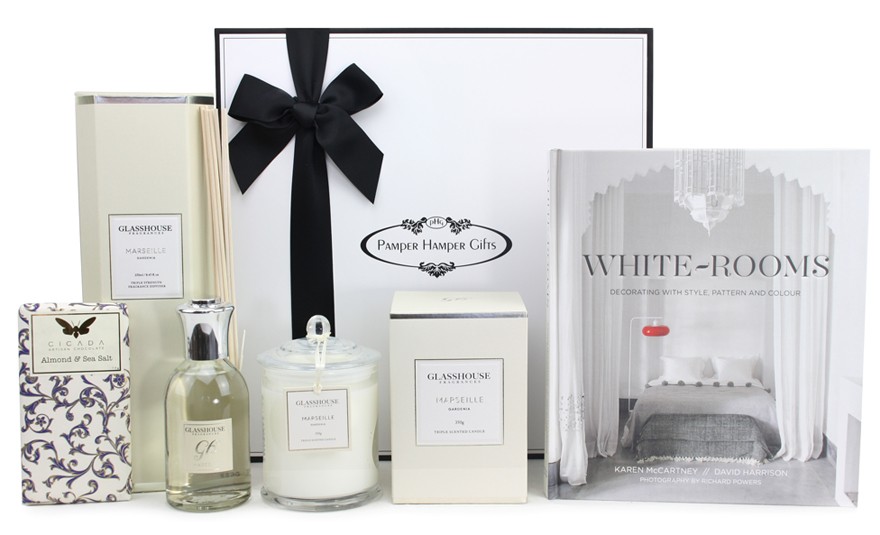 Cars and Golf
A few of our hampers feature books on either cars or golf. We often find that dads up and down the country love these packages. With titles ranging from 'Top Gear' to '50 Places to Play Golf'. What's not to love?
We thoroughly recommend the Man of Style Men's Hamper perfect for men who like to stay fresh 24/7 and who love cars! For the petrol heads at Top Gear Magazine, car photography is about more than just a car on a stretch of tarmac. It's about ultimate escapism. In this collection of Top Gear's finest car photography, we get up close and personal with the hottest cars of recent years in some of the most stunning locations. You'll see the world reflected in gleaming bodywork, raindrops on windscreens at 90mph, and the blur of wheels against a backdrop of epic vistas.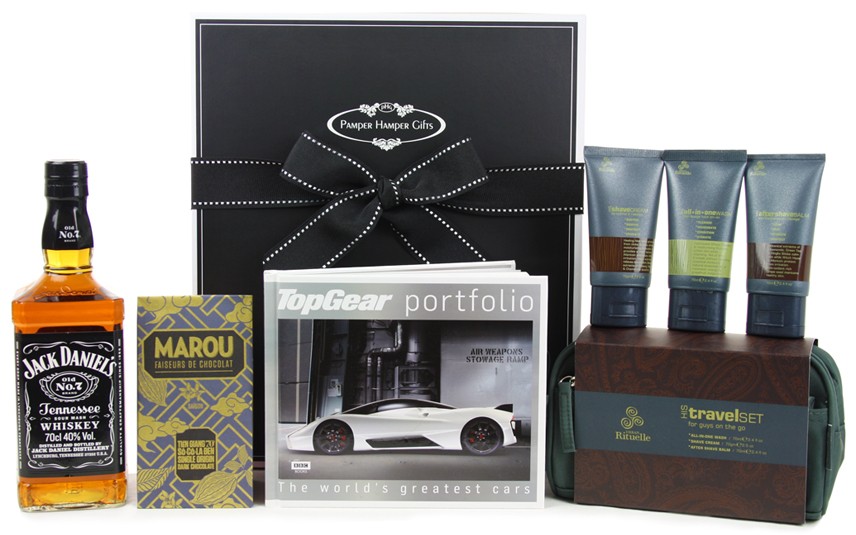 Hopefully, this has given you a bit of inspiration for when it comes to your Christmas shopping! Remember, Pamper Hamper Gifts can deliver throughout Australia, for a hassle-free shopping experience. Plus, all of your gifts come with a beautiful handwritten note, gift box and ribbon. The ultimate in luxury gifting.