Easter Gift Giving with a Hamper
It is that time of year again. Supermarket aisles fill with pastel baskets and wispy green basket "grass". Chocolate eggs and bunnies of every kind stretch as far as the eye can see. Children enthusiastically await the arrival of the Easter Bunny. Parents anxiously await the sugar buzz chaos of Easter morning. But how did we get here?
The Origins of Easter
Before Easter became an increasingly secular holiday mostly associated with giant rabbits, bunny's and candy eggs, it was an important feast day on the Christian holy calendar. In Christian belief, a man named Jesus was born to the Virgin Mary as the son of God. Jesus was sent to save the world from the consequences of their misdeeds. In order to save humanity, Jesus needed to die. Christians believe that he was then resurrected and rose to Heaven. Easter is the celebration of this event. Many Christians will honour this feast day by attending religious services and gathering loved ones together for a special meal. Others will gift Easter eggs or Easter Hampers.
However, what many don't realise is that the origins of Easter pre-date Christianity. Tales of gods or goddesses dying and being returned to life have been told throughout history. Most share the basic symbolism of the sun dying for winter and being reborn with the coming of spring. The early Christian church made the sensible decision to blend rituals already in place for these celebrations into their traditions for Easter. And this is where the lines start to get a little blurry!
The pagans celebrated a festival, called Eostre, honoring a goddess of fertility whose symbol was a rabbit. The festival was celebrated on the spring equinox. This falls close to the time frame during which Easter is celebrated. Ever wondered where those Easter eggs came from? Eostre is also associated with eggs, whose connection to fertility is easy to see.
Whether your Easter traditions are religious or secular, modern or ancient in nature, one theme seems to span the centuries: sharing the moment with loved ones. And when we all gather together to share something symbolic and meaningful, giving gifts is a popular way to mark the occasion. But this year, avoid the crowded supermarket aisles. Pass up the flimsy plastic baskets. And skip those same old tired holiday candies. Instead, pamper your family with a luxury gift hamper with something to please everyone. At Pamper Hamper Gifts we have something for every Easter need!
For those seeking the traditional icons of the holiday, why not find your bunnies and eggs in an adorable Easter Eggstravaganza Gift Hamper?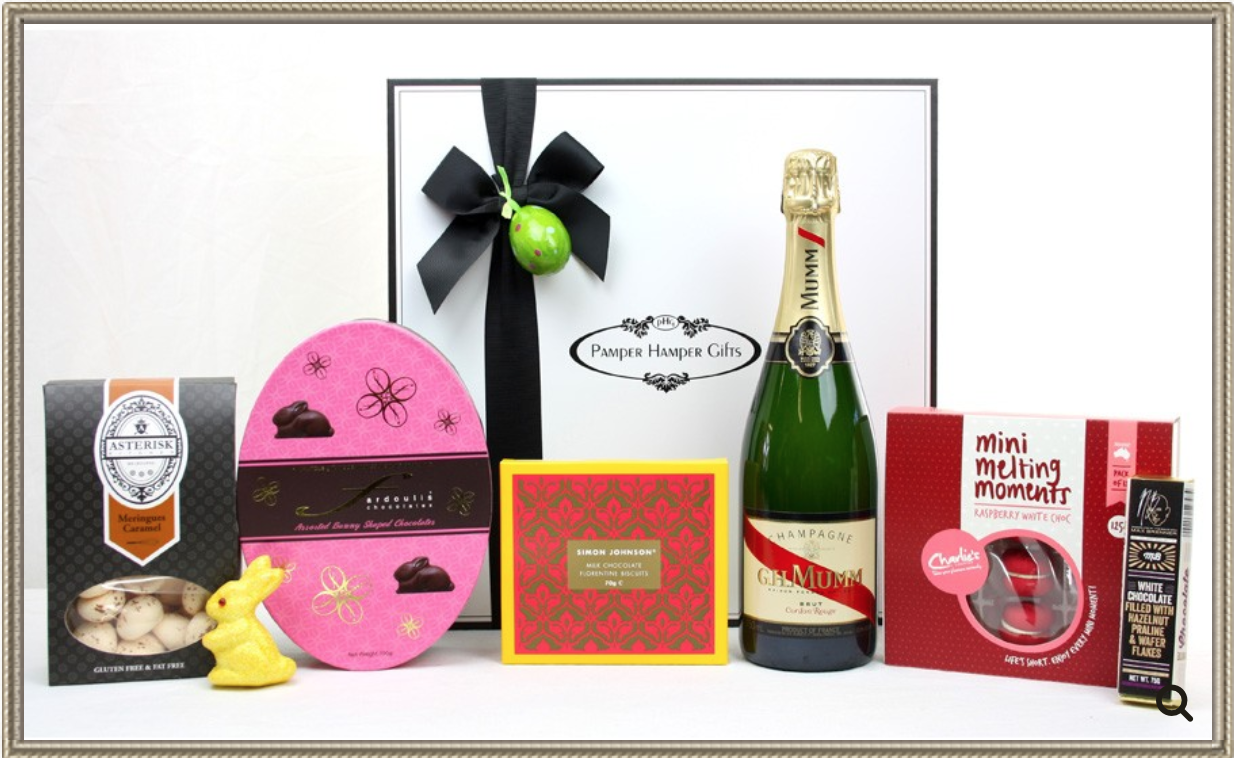 Still need more of that Easter chocolate? Indulge your inner chocoholic with this Easter hamper filled to the brim with your every chocolate desire…be it melted, salted, covering fruit or in a bar. The Easter Bunny doesn't have anything on our Max Brenner Chocolate Dream Hamper!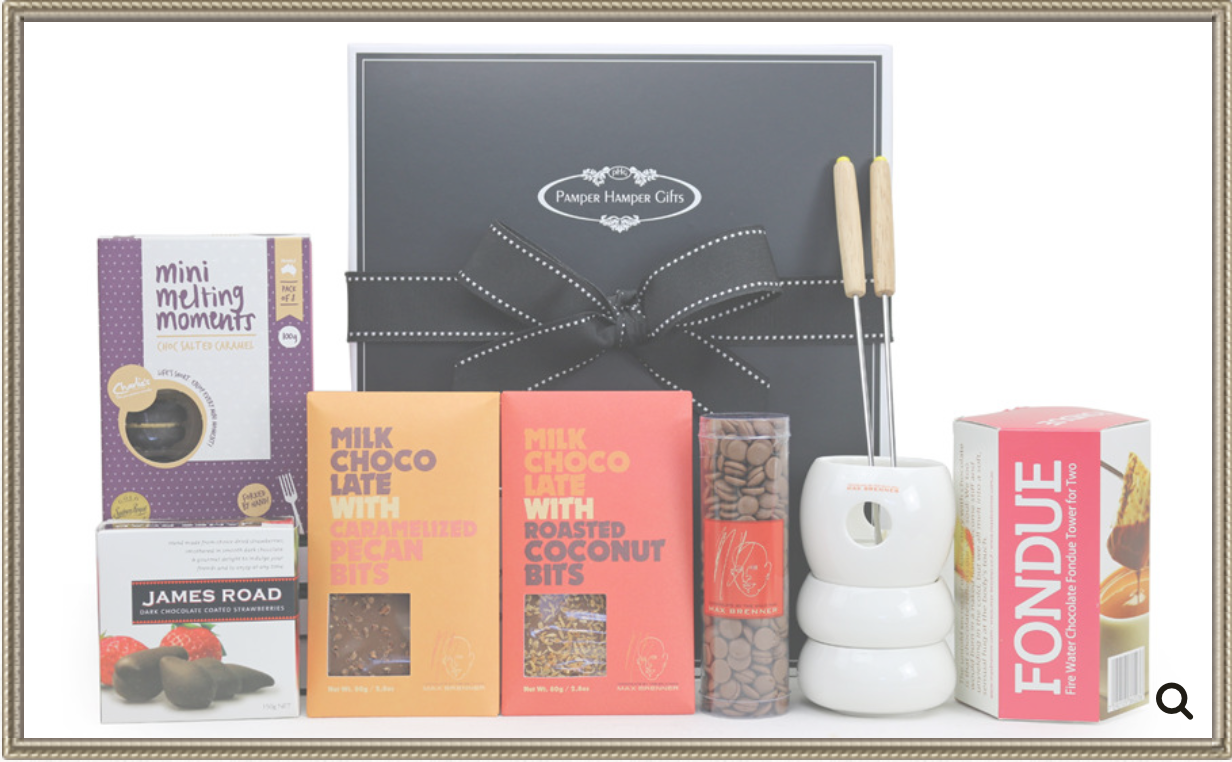 Perhaps that special host or hostess in your life could use an Easter basket with a few more useful items inside this year? Pamper Hamper Gifts has the perfect hamper to help them prepare for the family or to restock their post-feast pantry with the Pantry Essentials Gourmet Food Hamper.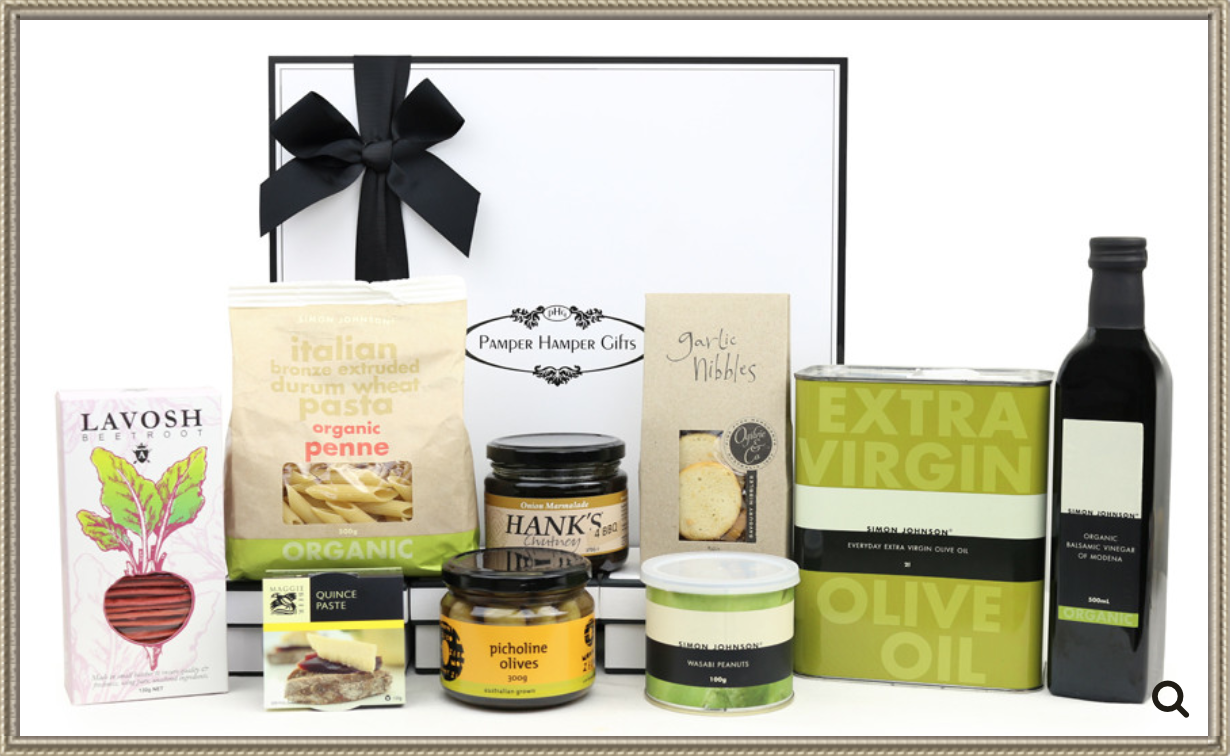 And after all the little kiddos have wound down from the excitement and headed off to bed, why not keep the holiday moment alive with a lush grownup easter basket filled with a classy assortment of wine, champagne and chocolate. Our Sweets, Champagne & Celebrations Luxury Hamper is the perfect way to finish off a holiday. Who says the Easter bunny has to forget the adults?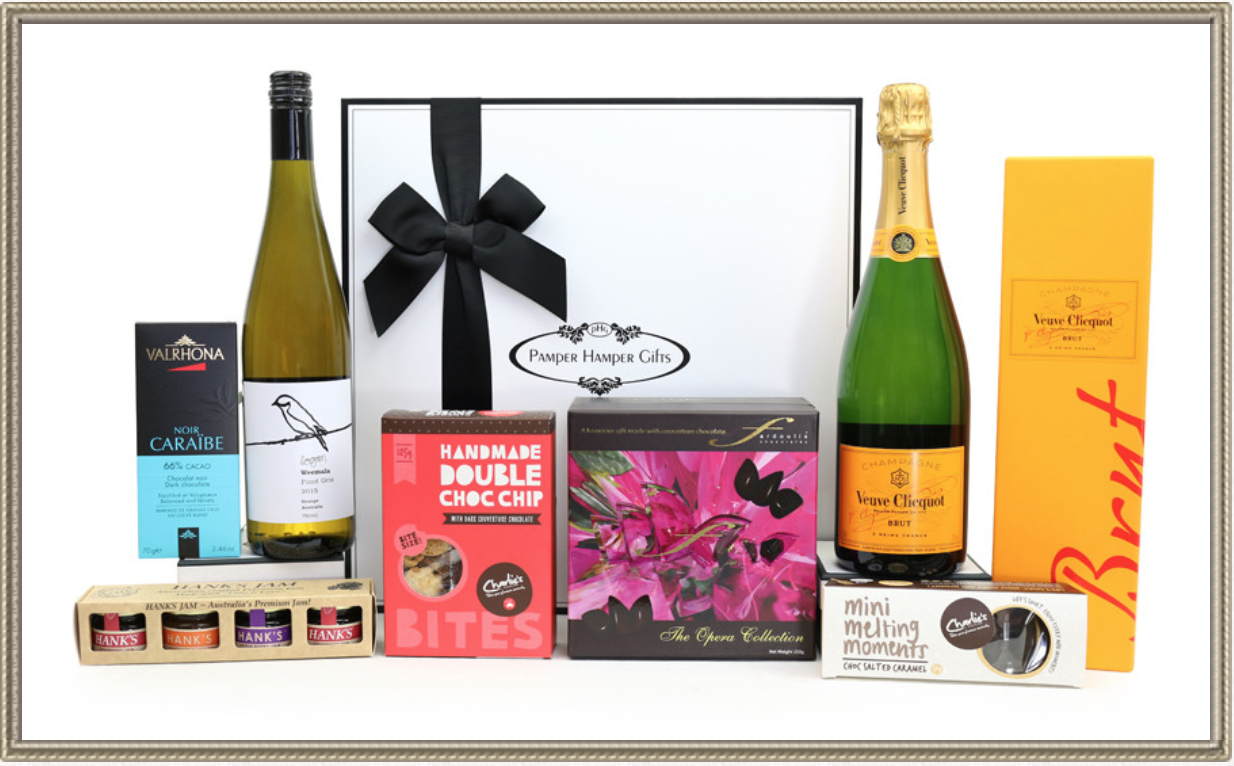 Looking to expand the Easter Bunny's delivery route beyond your family? At Pamper Hamper Gifts we have luxury gift hamper treats for everyone on your list, whether they are friends, neighbors or clients. And just like the Easter Bunny, we can deliver your gift hamper anywhere in Australia!