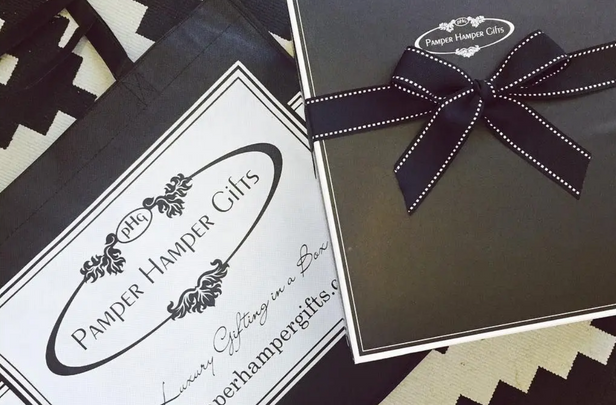 About
Pamper Hamper Gifts
Australia's Best Luxury Gift Hampers
What makes us different
The Thought that counts
We know there are as many reasons to give a gift as there are gifts in the world, which is why it is important to us that everything we offer be a thoughtful expression of your message.
You won't find anything on our site that we wouldn't buy or use (or don't already buy or use!)...from bathrobes to Bollinger, every gift is there because it brings joy to our lives.
So, whether your best friend has just had a baby, you'd like to impress a client, or you want to say 'sorry I forgot your birthday' (oops!), a hamper from Pamper Hamper Gifts will send the right, thoughtful message.
We think about the details
We've thought of everything: from our signature black and white boxes, to our grosgrain ribbons, to our reusable carry bags, your gift will always make the right impression.
We know you put thought into your card messages, so we print them on deluxe greeting cards.
Corporate hampers, including ribbons and cards, can be customised with your business logo to give your gift that distinctive brand difference.