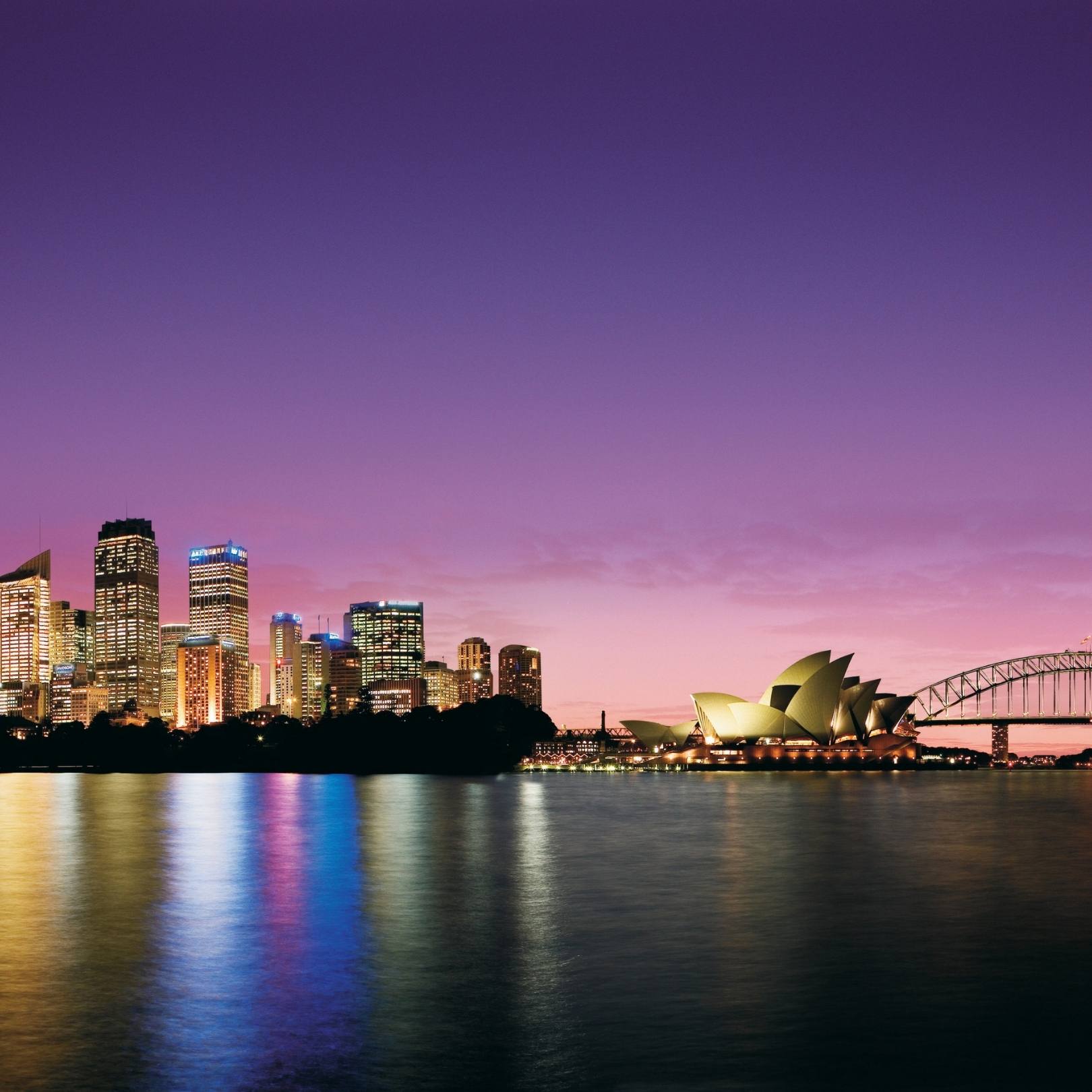 Sydney gift hampers are the perfect luxury gift idea for friends and family, staff, customers and colleagues too. Each of our luxury Sydney hampers has been carefully curated to contain only the finest of gourmet food, unique gifts and luxurious presents to spoil them just as they deserve!
SYDNEY GIFT HAMPERS FOR EVERY OCCASION WITH SAME DAY SHIPPING AVAILABLE
From Christmas hampers to chocolate hampers, new baby gift baskets and luxury wine hampers, our gift baskets are the perfect gift choice for every occasion, with gift hamper options for every recipient. Gourmet hampers are a wonderful way to show you care with a practical gift idea that's high-quality and beautifully presented for Sydney friends and family.
It's not just Sydney residents that can enjoy the best gift hampers in Australia! As Australia's leaders in luxury gift hampers we offer Australia-wide delivery on our exclusive range. Our gift boxes are custom designed for the perfect presentation each and every time. Since 2004 we've been creating world-class gift baskets and delivering joy right across the Sydney region, and Australia-wide. For your peace of mind, our delivery service offers order tracking so you'll know exactly when your gift box arrives at their door.
Left your gift shopping until the last minute? Never fear, we offer same-day delivery service upgrades for our Sydney gift hamper range, within the Sydney metro region, and other fast delivery options available at checkout. Show someone special you care, with a wonderful birthday gift hamper to pamper them, or say thanks to staff or congratulations with a settlement gift hamper, and if you need help don't forget our staff are always on standby to offer gifting advice.
WHY BUY SYDNEY GIFT HAMPERS FROM PAMPER HAMPER GIFTS?

As Australian leaders in gifting, when selecting Sydney gift hampers from Pamper Hamper Gifts, you're making a choice on quality, luxury and partnering with Australia's best gift hamper brand.
When we founded Pamper Hamper Gifts in 2004, we made a choice to focus on luxury gifting that's world-class and affordable, because we knew that not only receiving a beautiful gift but also sending a beautiful gift is a wonderful way to spread joy. When you choose one of our best-selling Sydney hampers, you're choosing Australia's best gifts, presented in a stunning custom-designed keepsake gift box with a carefully chosen range of quality presents that will bring a smile to their face.
WHAT ARE THE MOST POPULAR SPECIAL OCCASIONS TO SEND A HAMPER?
We know we may be just a little biased, but we believe that every special occasion is the perfect occasion to send a gift hamper. We've worked hard to ensure that our range of Sydney gift hampers includes options for all of life's wonderful occasions.
Wondering the best time to give a gift hamper? As Australia's specialists we've got birthday gift hampers, anniversary gift boxes, get well gift baskets, corporate hampers for staff and clients, Christmas gift hampers (these are some of our favourites!), chocolate gift hampers for sweet tooth friends and family.
For those truly special moments in life such as welcoming a new baby into the world, we proudly offer Australia's best baby hampers, including luxury baby girl hampers and adorable baby boy hampers, along with a wonderful range of unisex baby hampers perfect for baby showers.
HOW DO I KNOW I'M BUYING A HIGH-QUALITY SYDNEY GIFT BASKET?
Here at Pamper Hamper gifts, we've been working hard since we first launched in 2004 to develop partnerships with the best world-class brands so we can deliver only the finest gift hampers. From artisan Australian foods to world-class Champagne from brands like Moet and Veuve Clicquot, our range of hampers include an exclusive selection of gift products, each chosen for their quality and style. Don't trust your gift delivery to anyone but the best. Her at Pamper Hamper gifts we treat every single hamper as though we're sending it to our own family.
WHAT ARE THE BEST SYDNEY GOURMET GIFT HAMPERS FOR FAMILY IN 2023?
Our range of Sydney gourmet gift hampers are the perfect gift idea for families. Whether it's a Xmas gift hamper, an easter gift for those who live far away, or a congratulations gift to welcome them to their new home, we offer a selection of gift hampers for families that are packed full of sweet and savoury gourmet delights that both children and parents will enjoy. There's no need to keep searching for Sydney gift ideas online, here's some best-selling Sydney gift boxes:
Red & White Wine & Nibbles Hamper is the ideal hamper gift for a couple who love their wine and gourmet delights. They will adore the nibbles along with a bottle of red wine and bottle of white wine for the ultimate relaxation.

Mount Zero Gourmet Health Hamper is packed full of Australian food and treats, with the finest Aussie brands there's something for everyone included inside.

Everything But The Cheese Red Wine Hamper is the perfect family gift idea, offering a fun and wonderful way for families to spend time together and relax in the outdoors. Packed full of gourmet foods, and including a luxury picnic hamper, there's memories to be made with this fabulous Sydney family gift hamper.
WHAT ARE THE BEST SELLING BABY GIFT HAMPERS IN SYDNEY?
Nothing is more special than saying welcome to the world to a newborn baby. which is precisely why we've done our best to ensure that our Sydney baby hampers are Australia's most beautiful. With next day delivery options for our Sydney baby hampers, we're sure you'll find the perfect way to say welcome.
We've got newborn baby boy hampers, baby girl hampers and gender-neutral baby hampers that are the perfect baby shower gift idea. Live in Sydney and want to send a gift elsewhere? Our baby hampers are available for delivery not only in Sydney, but also Brisbane, Melbourne, Perth, Adelaide, with Australia-wide delivery to every corner of the country, because every newborn is special and deserve a luxury welcome with luxury goodies. No matter which Sydney baby hamper you choose it will be full of fabulous gifts, but a couple of our favourites include:
Wrapped in Love Baby Hamper: Featuring a range of snuggly, cuddly gifts to keep bub cozy.

Purebaby Sleep Hamper: Australia's finest babywear paired with a super soft Jellycat snuggie for baby to hold.

Mum & Baby Boy Hamper features a super soft plush bathrobe for mum, Cristina Re "Mum" Mug to keep her feeling fabulous and an adorable Bashful Bunny for the adorable little boy.
DO ALL SYDNEY GIFT BASKETS INCLUDE A PERSONALISED GIFT CARD?
Of course! One of the most special parts of sending a luxury gift hamper is the ability to send a special message to your lucky recipient. Customising your gift card is as easy as entering your personalised gift card message during checkout, and we'll do the rest. Don't forget to include your name in your message, your recipient will love knowing who it is who has sent them such as special gift.
WHY BUY CORPORATE GIFT HAMPERS FOR SYDNEY CLIENTS?
Corporate gift hampers are an easy and efficient solution for corporate gifting. Partnering with a company such as Pamper Hamper Gifts helps you to have full confidence in the quality and professionalism of the gift baskets your clients, customers and staff will recieve.
We've been in business since 2004, and we know what it takes to operate with professionalism and success, it's for that reason that we treat every corporate client with absolute respect, because not only are we representing your business, but we're representing our own business too, and we take pride in everything we do. This is what makes us Australia's leaders for Sydney corporate gift hampers.
We offer same business day delivery in Sydney metro for orders placed before 2pm on a business day. For corporate customers who want their Sydney corporate gifts to stand out, we offer custom branding services for gift cards, ribbons and gift boxes, along with a bulk order service that our team are available to assist with if necessary.
WHAT ARE THE DELIVERY TIMES AND FEES FOR SYDNEY GIFT HAMPER DELIVERY?
Delivery times for Sydney gift hampers can be as fast as same day for urgent orders, for delivery across nsw and major cities, next day delivery services are available. For further within Australia 2-3 days may be required to get delivery to your recipient, especially if delivery is to a regional or remote area.
Unlike competitors, we don't believe in inflating the price of our hampers to include delivery. When free delivery is offered, this means that the cost of delivery has already been calculated into the cost of the hamper itself. At Pamper Hamper Gifts we believe in true transparency, so for your convenience, delivery charges will be calculated during checkout so that you always know what our hampers truly cost, and you won't be asked to absorb inflated shipping on behalf of our business or other customers.