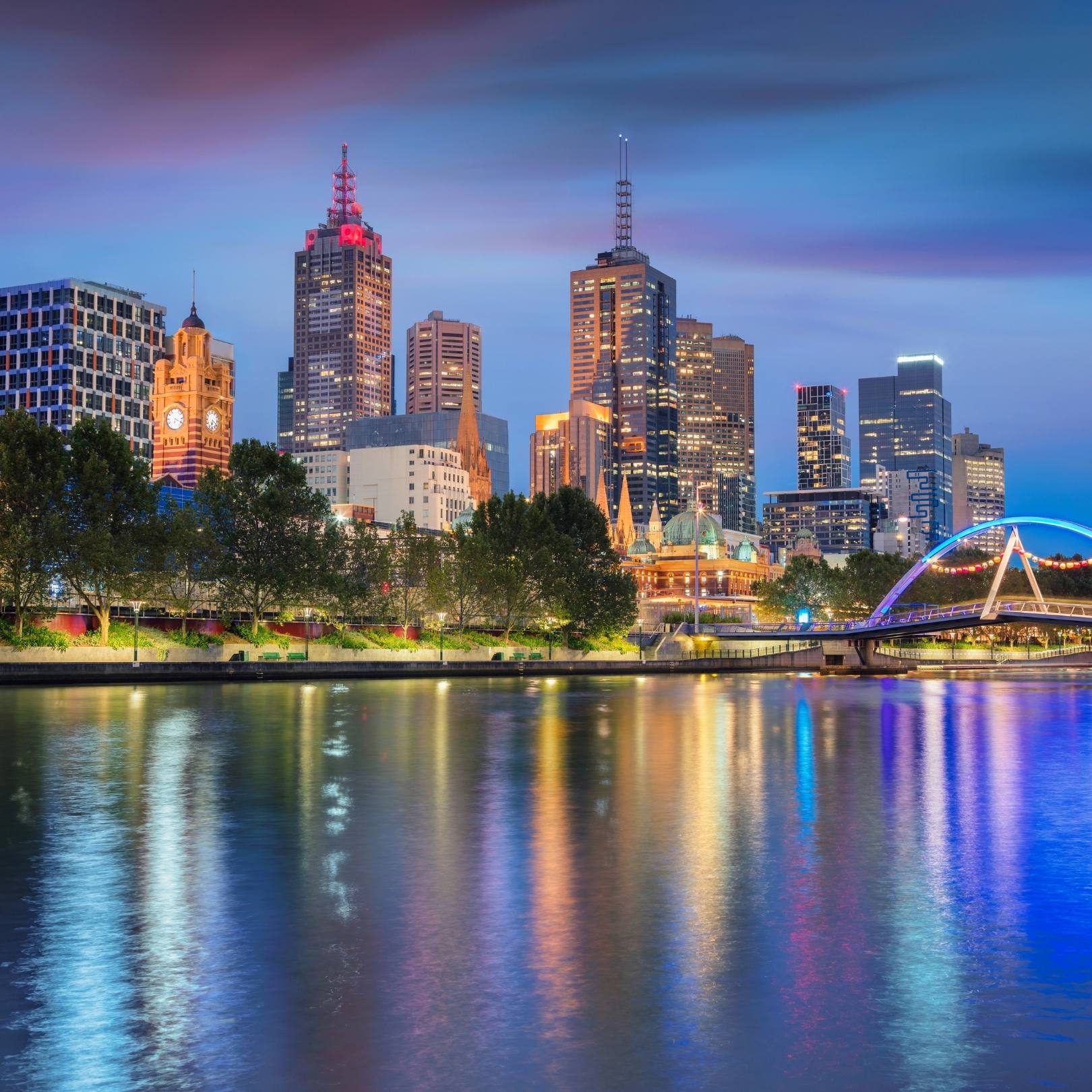 Melburnians are renowned foodies, who also love their fine wine and specialty coffee. With this in mind, Pamper Hamper Gifts has sourced, packaged and beautifully presented a wide array of gift hampers that your Melbourne friends and loved ones are certain to savour and cherish.
What are the top-selling Melbourne gift hampers for 2023?
The top-selling Melbourne gift hampers for 2023 are many and varied, but always of the highest quality and standards. Checkout some of the Melbourne gift hamper 2023 best-sellers which include the Craft Beer & Socks Hamper and 23rd Street Signature Gin & Tonic Cocktail gift hamper selections. These include the plushest microfibre bath robes, a range of premium skincare, fragrance and aromatherapy candles.
Your Melbourne wine lovers would also thrill to the Riedel & Shiraz gift hamper. There is also a sparkling selection of top-selling Champagne gift hampers to suit lovers of the world's finest Champagnes, including the Moet & Chandon Champagne & Box of Chocolates or Waterford and Veuve Clicquot 2012 Vintage gift hampers offered online at Pamper Hamper Gifts.
Bill Granger Australian Food & Wine Cookbook Hamper, Weekend Away, Princess Kate, Alpha Male pamper hamper, Veuve & Box of Chocolates, Georg Jensen Hallmark Cuvee and Maker's Mark gift hampers are also designed to hit the right note with all your discerning Melbourne friends, family and corporate clientele.
How to choose the best gift hampers for any special occasion?
Whether it's Christmas hampers, Easter gifts, birthday gifts, wedding anniversaries, engagement, corporate hampers, settlement gifts and all milestone events in your loved ones' lives, Pamper Hamper Gifts arrives at the party in style.
Pamper Hamper Gifts offers a range of special occasion gift hampers for your Melbourne recipients and all Australians. Simply jump online and choose from the categories within the By Special Date range. You'll find an extensive selection of gift hamper suggestions for Valentine's Day, Mother's Day, Father's Day and Christmas hampers. You could also search under the Gifting Occasion selections, which feature luxurious gift hampers and gift boxes for New Baby, Birthday, Congratulations, Get Well, New Home, Wedding & Engagement gift ideas.
Gourmet hampers and all gourmet gifts featuring the cream of seasonal produce, from home and abroad, are brimful of fine wines, world-famous Champagnes, whiskey and spirts, craft beers and ciders, coffees and teas, bone china teacups, crystal and glassware, picnic accessories, home décor products, books, new baby gift hampers, fragrances, aromatherapy products, pamper hampers, and more. The Melbourne gift hamper best-sellers represent the highest quality and abundant quantity at Pamper Hamper Gifts.
Set to arrive promptly in their elegant black-and-white keepsake gift boxes, embellished with elegant grosgrain ribbon and free deluxe gift wrapping, every gift hamper selection from Pamper Hamper Gifts is sure to leave a lasting impression — and that's before your Melbourne lovers of gourmet food, fine wine, supreme Champagnes, chocolate gifts, whiskey, spirits, craft beers and all premium products have even unwrapped their luxurious bundles of gift-giving joy.
Why choose Pamper Hamper Gifts for luxury Melbourne hampers?
Melbourne residents are known for their discerning tastes and yen for sophistication. Pamper Hamper Gifts come to the party with the ultimate in luxurious gift products, offering the highest standards of edible, savoury, drinkable, enjoyable and simply admirable qualities.
The professional presentation of your expertly curated and compiled gift selection is designed to leave a lasting impression with all gift recipients.
Pamper Hamper Gifts is a multi-awarded Australian Small Business Champion Awards recipient, both nationally and within its home state of NSW for good reason.
The brands we represent, including GH Mumm, Moet & Chandon, Vera Wang, Glasshouse Fragrances, Missoni Home and Chandon, are all of the finest quality, and our exacting standards of customer service are second to none.
What are the best wine gift hampers in Melbourne?
Your Melbourne wine connoisseurs are spoilt for choice with some of the best wine gift hampers from Pamper Hamper Gifts. Whether it's the affordable luxury of the  Rose & Chocolate or Cabernet Sauvignon Wine Hamper gift selections to making a statement with the or Organic Gourmet Food & Wine Duo Hamper & Red Wine Corporate Hamper, the best wine gift hampers are limited only by imagination, never budget, at Pamper Hamper Gifts.
What to put in a gift basket for foodies?
The Good Food, Good Cooking and Good Food Mood start the foodies gift basket selection on tasting notes of the finest products and culinary potential.
Food lovers will also be tantalised by the range and quality within the Bill Granger Australian Food Cookbook Hamper or gift hampers
Do Melbourne gift boxes offer good value for all occasions?
Melbourne gift boxes offer exceptional value for money for every special occasion. Pamper Hamper Gifts curates, presents and packages a huge range of luxurious gift hamper selections that are big on quality, filled with goodies, yet always within an affordable price range.
Can I bulk order corporate gift hampers for Melbourne clients?
Bulk orders in corporate gift hampers for Melbourne and Victoria clients are on offer at Pamper Hamper Gifts. There are also a multi-address order options available online for all your bulk orders at Pamper Hamper Gifts and we can offer next day gift delivery if requested.
What options are available for Melbourne gift hamper delivery?
Pamper Hamper Gifts offers a range of Melbourne gift hamper delivery service options, including standard, express and same business day delivery where applicable. You can always expect fast and reliable delivery Australia wide of your Melbourne gift hampers at Pamper Hamper Gifts.