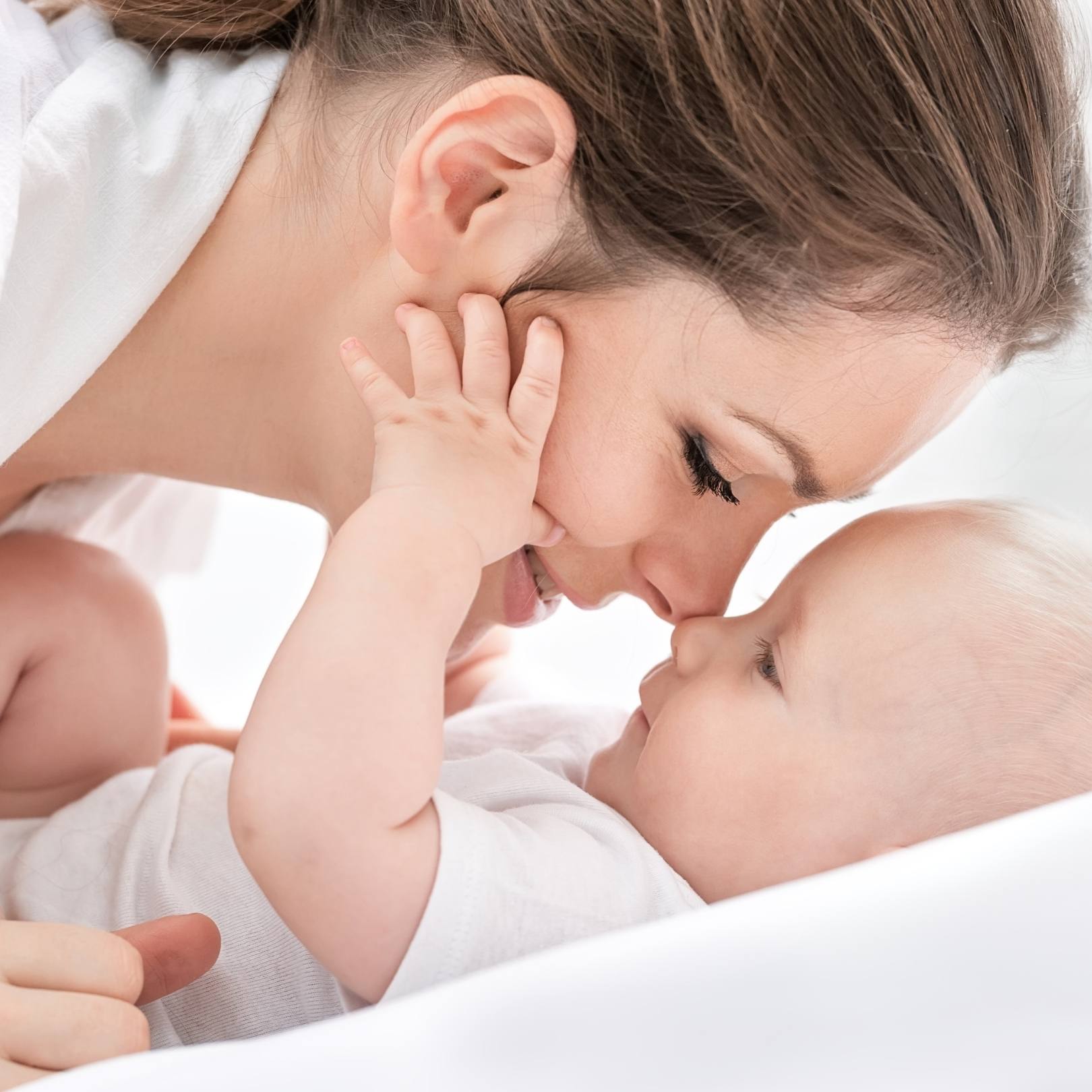 Mothers Day Hampers to spoil mum this Mothers day Sunday May 12th, 2024, from Pamper Hamper Gifts. We have everything you could want to pamper, indulge and make mum feel special. Luxury wine hampers for mum if she loves a nibble and a glass of Rosé in the afternoon, or luxe Mothers Day pamper hampers to soothe her senses. We deliver Mother's Day hampers and gift baskets across Australia from Darwin to Tasmania, Sydney to Perth and everywhere in between. Our stunning hampers are perfectly curated to help you show your appreciation to your mum. grandmother, step-mum or mother in law in style this year.
**FREE** Christina Re 'Mum' Mug featuring 24ct gold detail with orders over $150.
Enter code 'FREEMUG' into your order comments during checkout.
AUSTRALIA'S BEST MOTHER'S DAY HAMPERS FOR 2024
When Is Mother's Day?
What Goes In A Mothers Day Hamper?
Popular Mothers Day Hampers
Mothers Day Hamper Ideas
Mothers Day Chocolate Hampers
Best Hampers Online For Mother's Day
Best Hampers For Australian Mums 2023
Free Delivery Mother's Day Hampers
WHEN IS MOTHER'S DAY IN 2024?
Mother's Day is celebrated on the second Sunday in May which means this year, it will take place on Sunday 12th May 2024. If you have not yet organised a gift for Mother's Day, we have you covered! Our Mother's Day gifts and hampers all include free premium delivery Australia-wide for all orders over $150 which means we can get your Australian hamper delivered within 1-2 business days if we're delivering to a metro city (3-5 days for NT and more regional areas). 
WHAT TO PUT IN A MOTHER'S DAY HAMPER?
We specialise in Mother's Day Hampers Australia loves to send their mums each and every year, and our new range is guaranteed to impress with a wide range of luxury pamper packs and inclusions. French bubbles, premium local wines, gourmet foods, artisan chocolates and sweet treats in the range of chocolate hampers to tempt and delight every sweet tooth, plush bathrobes, organic skincare and lush hand creme, delicate fragrances, exquisite glassware, crystal ware, porcelain teacups, specialty coffees and teas, picnic accessories, coffee table books to treasure, and more: the choice is yours at Pamper Hamper Gifts.
Simply select the recipe for success in the best Mother's Day gift hampers and gift ideas offered online at Pamper Hamper Gifts, experts in luxury hampers and gifting.
Spoil your beloved mum on Mother's Day 2024 when you choose from the specialty selection and shop online at Pamper Hamper Gifts for Australia's best selection of Mothers Day pamper hampers.
LUXURY MOTHER'S DAY HAMPERS FOR 2024
Our best-selling Mother's Day hamper changes every year, and if we're honest, it's not about what's selling the best, it's about which hamper is the best for mums like yours? You see, not every mum is the same, so when you browse our online hamper range, keep in mind the things she loves. A foodie mum is going to be blown away by our Australian made gourmet food hampers, and a spa-loving mum is going to absolutely adore one of our women's skincare hampers.
Of course there's more to shopping for the
perfect mother's day gift for your own mum
. Why not spoil your grandmother, or your best friend, and of course, if your wife is a mother and your children aren't old enough or able to buy her a gift fo mum's day, then that job is on you.
WHAT ARE GOOD HAMPER IDEAS FOR MOTHER'S DAY?
Every hamper is a good hamper idea for Mother's Day here at Pamper Hamper Gifts. Show your mum just how much you care when you choose from the specialty Mother's Day gift hamper range on offer. Make your mum feel like the maternal royalty that she is when you choose from the
Chanel & Chandon Mothers Day Hamper
, which includes:
Little Book of Chanel Hardcover Book by Emma Baxter-Wright
Glasshouse Fragrances 380g Triple Soy Candle Arabian Nights
Cristina Re 'Mum' Mug with Hand Painted 24ct Gold Finish
Chandon Garden Spritz Orange Bitters 750ml
A good hamper for her, is one that is packed with love and care, one that is full of only premium products so she isn't left feeling disappointed, and of course, one that is delivered on time, directly to her door, fuss free. We've got you covered for all of those things here at Pamper Hamper Gifts so you don't have to stress about finding a gift mum will love without  hesitation. We specialise in luxury hampers, because we don't believe in delivering anything but quality mother's day gifts to your someone special.
Looking to indulge your mum with a pamper hamper this year? You could  indulge her senses and elicit the sweet smell of gift-giving success with the Mum's Rest and Relaxation Hamper . This redolent and sophisticated package includes:
Cristina Re 'Mum' Mug with Handpainted 24ct Gold Plated Finish
Glasshouse Fragrances 60g Triple Scented Soy Candle A Tahaa Affair (Vanilla Caramel)
Clean Skin Organics Vanilla Chai Bath Salts & Scrub 200g
XO Tea Organic Earl Grey Tea 62.5g
By choosing a Pamper Hamper Gifts Luxury Hamper, you're telling your mum that nothing but the best will do. Mum will get all the beauty sleep she needs, she'll be so relaxed with all the self care she'll enjoy. We work with world class brands to create memorable gifting solutions packed full of the best pamper products, that arrive beautifully presented and make any occasion spectacular.
WHAT IS THE BEST MOTHER'S DAY CHOCOLATE HAMPER?
Spoil your mum this mothers day with gourmet chocolates. "Sweets for your sweet" epitomises the essence of the Mother's Day chocolate hampers on offer at Pamper Hamper Gifts. You can choose from the Moet & Chandon Champagne Box of Chocolates hamper, which toasts her brilliance with world-famous French bubbles and Chocolatier's mixed selection chocolate truffles.
Gourmet chocolate gift baskets to delight your sweet tooth Mum are affordable and guaranteed with a money back guarantee and quality guarantee for your peace of mind. We source only the world's finest brands, because as Australia's leading luxury gift hamper company, we know that every item in her gift box, and every moment from delivery to unboxing is part of her mother's day experience. If your mum isn't a sweet tooth, all is not lost, we've got more than chocolate gifts, send her a gift basket full of gourmet goodies, we've got savoury options she's guaranteed to love too with our range of gourmet food hampers.
WHERE TO BUY THE BEST MOTHER'S DAY GIFT HAMPERS ONLINE?
There's one place online to buy luxurious Mother's Day gift baskets of the ultimate finest quality and with an affordable price tag - at Pamper Hamper Gifts. The name says it all — at Pamper Hamper Gifts, you're sure to find the perfect Mother's Day wine hamper gift ideas, Mother's Day gift baskets and Mother's Day gift ideas that have been expertly sourced, carefully compiled and artfully presented in beautiful and distinctive black and white keepsake gift boxes, adorned with personalised, handwritten gift cards and all the trimmings.
Pamper Hamper Gifts also offer prompt Australia-wide delivery, next-day delivery, where possible, and also provide a range of convenient payment options. We take pride in offering a gift delivery service that's professional, efficient and guaranteed to impress your mum this mother's day.
Free deluxe gift wrapping, including tissue paper and grosgrain ribbon, is included in every gift hamper purchase at Pamper Hamper Gifts making our luxury gift packs the ultimate choice. We offer a range of payment option choices including Paypal and Afterpay for your convenience, and if you have any problems, our customer service team is available via phone or email.
Prompt gift delivery Australia-wide includes every corner of the country, as well as the capital cities of Sydney, Melbourne, Brisbane, Adelaide, Perth and everywhere in between, when you shop online at Pamper Hamper Gifts.
The Best Mothers Day Pamper Hampers In Australia For 2024
We're not kidding when we say we're the best, and if you want the best for your mum, then don't risk shopping anywhere else this year. Mothers day gift hampers should stand out for quality, so why choose anything less than the world's best brands and Australia's best hamper company and most luxurious mothers day gift baskets available in 2023. Whether you want to show your appreciation with scented candles or Veuve Champagne, we can offer a range of mother's day options that guarantee a beautiful mother's day whether for a new mum or for her 50th mum's day.
From luxury skincare to Australia's best gourmet foods, her mothers day gift this year is going to bring her so much joy - we'll make sure of it. With Australia wide delivery, whether your mum lives in Sydney or Shoalhaven we'll get her gift box directly to her door with free delivery for most hampers. Our gift box hampers are available in a price range to suit every budget, from under $100 to over $700 we've got something for every mum, grandma, wife, mother in law, or mother figure with free delivery available.

 Do You Offer FREE Delivery For Mothers Day Hampers?
We proudly offer free delivery Australia wide for all hampers over $100 including our Mother's day gift boxes and hampers. Whether it's a mother's day Champagne hamper, gourmet chocolate hamper or an Australian made gourmet gift basket filled with artisan gourmet treats, beauty products, fragrant candles or skincare products, we curate perfection in every hamper. Our goal is to help make your gift shopping more affordable with our free shipping offers. Don't forget to include your personalised gift card message to mum on our personalised gift card. Simply include your message during checkout and we'll do the rest. 
 Do You Offer FREE Delivery For Sydney Mothers Day Hampers?
Our Sydney Mother's Day Hamper range offers an extra delivery option to help you get your mothers day hamper to your mum fast. Sydney Mother's Day Hamper Same Day delivery service is open and in operation for Mother's Day 2024. Our same day Sydney delivery gift hamper service orders can be placed Monday to Friday until 12 midday, and allows you to get an order to your mum as quickly as possible if she lives in the Sydney metro area. 
Our Sydney gift baskets for mums include FREE Delivery for all orders over $150, we also offer express delivery options for all Sydney gift basket orders, as well as our Same Day Sydney Gift Hampers service mentioned above. We've got you covered for luxury mothers day hampers no matter where your mum lives in Australia.
Do You Deliver Brisbane Mothers day Hampers?
Of course we do. We offer FREE Australia-wide delivery for Mother's Day Hampers over $150. Brisbane mums can expect our luxury mum hampers to arrive within 3 days depending on the shipping options selected at the online checkout. Your mum deserves the best mothers day hampers in Australia so you've come to the right place when choosing Pamper Hamper Gifts for your gifts for mum. 
For our Brisbane Mother's Day Hamper delivery we offer express post options, free delivery options and of course our standard hamper delivery service. Be sure to order in time for your mum to receive her luxury gift early for mum's day.
Mothers Day Pamper Hampers For A Special Experience
Luxury Mum Hampers Made Easy
Our pamper hampers for mums are some of Australia's best luxury mother's day hampers. We've partnered with the best brands from Australia and around the world so that we can be sure that your mum has a gift delivered for mother's day that stays in her memory for years to come. She deserves to relax, unwind and truly enjoy her special day, because we know just how hard mum's work year round to look after everyone else.
In our exclusive range of hampers for mums, you'll find luxury brands including:
Moet
Chandon
Random Harvest Gourmet
Veuve Clicquot
Bollinger
Glasshouse Fragrances
Chanel
Christina Re
Dom Perignon and more.
 How To Choose The Best Mothers Day Hamper?

For 12th May, 2024, the choice is easy, you choose the best Mothers Day Hamper but choosing Pamper Hamper gifts Australia. As Australia's leading luxury gift hamper company, we have been bringing smiles to the faces of customers right across Australia since 2004. With over 50,000 happy customers, we're Australia's experts in luxury gift hampers, so it makes sense to choose one of our premium gift boxes for your Mother's Day hamper for mum this year.
What Mothers Day Wine Hampers Are Available?
We have a huge selection of Mother's Day wine hampers for delivery whether in Sydney, Melbourne, Brisbane or anywhere else within Australia. We offer a selection of Australian owned wines from Pepper Tree winery and other select vineyards, along with a range of luxury Champagne brands to make your seasonal gifting a breeze. Don't mess with gift cards or gift vouchers this year, show mum you've put some thought into her present with a luxury mothers day hamper from Australia's leading gift company.
When Is Delivery Cut Off For Mother's Day Hamper Delivery?
We do recommend getting in early to place your mothers day hamper order. It can take up to 7 business days for Australia Post to deliver parcels using our standard delivery option. We offer same day delivery for Sydney mother's day orders from Mon-Fri when you choose our same day local delivery service. We also offer express post across Australia using the Australia Post express post network.